PUBLISH YOUR PAPER IN VIDEO FORMAT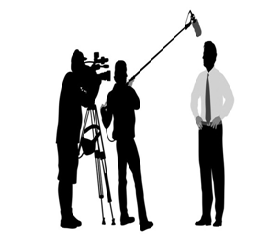 About Video Paper Service
This is another initiative by IJHEPS. Under this, IJHEPS will also launch video papers. The aim of launching this video paper service is to publish a video supplement that focuses on the delineated analysis to multidisciplinary areas such as humanities, engineering & pharmaceutical sciences. The videos are directed, filmed, produced and published by the author himself/herself. Every video article is supplied with abstract and elaborate manuscript showing the author fulfilling the procedure delineated in his/her manuscript. Every video manuscript includes a Pdf file of the associated manuscript and an Mp4 file compatible to transportable video players.
How to Prepare a Video Paper
Steps to be followed in preparing/sending a video paper:


First of all you need to send a copy of your paper in word (.doc /.docx) format. In that paper, you have to mention, just after the title, paper to be submitted for video edition.
Then, our reviewer will review that paper. Under this review process paper will undergo a double blind peer review process.
You will be informed about acceptance/rejection of the paper. In case, if reviewer suggests for some corrections/modifications in the paper. Then you will send that paper again after making the required changes.
At the starting of the video paper, you will be required to give your brief introduction along with designation.
Once your paper is approved/accepted, you can send your recorded video paper (which must be recorded in a fashion like a news reader reads the news on a T.V. channel). You can also take the help of presentation slides. Table, diagrams & results etc. must be shown through presentation slides.
Points to be remembered while recording a video paper
Video paper must be recorded with minimum 5 Mega Pixel cameras.
Voice quality must be clear. Don't be too fast (or slow) while speaking
English is the only language to be used in video papers. No other regional language is accepted.
Video format type must be Mp4 only
Background in the video must be clear
Duration- Maximum 10 to 15 Minutes.