POWER POINT PUBLICATION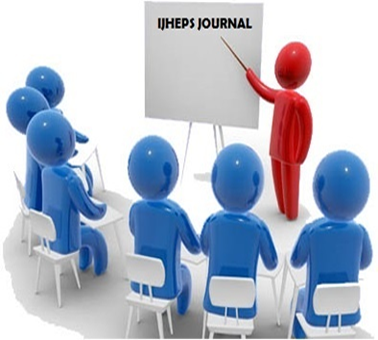 This initiative has been taken for the professors teaching in top universities/colleges who prepare their teaching materials in the form of presentation slides after a lot of hard work to deliver their lectures. We have provided such a platform where they can publish their self-made original presentations worldwide. These presentations will be published along with the brief introduction & photograph of the professors. There will be no fee or other charges for this special IJHEPS service. Their slides may help students to access & gain the quality of knowledge. As we are indexed with more than 100 indexing bodies & are listed in 15+ international universities worldwide. Author's presentation slides will be globally visible. Hence, professors will be globally represented through their presentations. Under special cases only, presentations from research scholars/students will be accepted. Presentations from the professors of only top premier institutes/colleges/universities such as IITs, NIPER, CSIR and IIMs are invited.
How to Prepare IJHEPS Power Point
Download IJHEPS power point presentation format (which is available below), copy & paste your presentation in IJHEPS slides format, then send it to us. We will review it first & next process step will be informed to you through email. Your slides must be original. To ensure its originality is a moral responsibility of the author.