Dr. George Perry
(Dean & Neuroscientist of The University of Texas at San Antonio)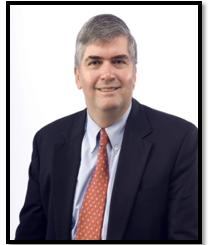 On the special recommendation of IJHEPS core committee & Team of Association for Innovation, INDIA, Dr. George Perry has been selected for our first life time achievement award-'Udaan'. Dr. Perry is a prominent neuroscientist and dean of the College of Sciences and professor of biology at The University of Texas at San Antonio. He is recognized in the field of Alzheimer disease research particularly for his work on oxidative stress.

He is distinguished as one of the top Alzheimer disease researchers with over 1000 publications, one of the top 100 most-cited scientists in neuroscience and behaviour and one of the top 25 scientists in free radical research. Perry has been cited over 52,000 times (H=111), recognized as an ISI highly cited researcher, his Impact Factor 3415.79 (till march 2014) and Top Expert in Alzheimer Disease determined by Expertscape.

He has been awarded with many prestigious awards such as Denham Harman Research Award, Alzheimer Award & Medal (twice), and International College of Geriatric Psychoneuropharmacology (ICGP) Senior Investigator Award. He is known for his discoveries concerning neuronal oxidation of nucleic acids in Alzheimer's disease. His research is primarily focused on the mechanism of formation and physiological consequences of the cytopathology of Alzheimer disease. He has played a key role in elucidating oxidative damage as the initial cytopathological abnormality in Alzheimer disease.

Dr. Perry is currently working to determine the sequence of events leading to neuronal oxidative damage and the source of the increased oxygen radicals. His current studies focus on two issues: (i) the metabolic basis for the mitochondrial damage restricted to vulnerable neurons; and (ii) the consequences of RNA oxidation on protein synthesis rate and fidelity.
"It gives me immense pleasure in informing you that Dr. George Perry is being awarded with first IJHEPS lifetime achievement award-'Udaan'. Being a part of IJHEPS family, it is an honour for me to see his name as an honorary member in IJHEPS editorial board"
Shashank Tiwari
Editor-In-Chief at IJHEPS
President at Association for Innovation , INDIA